Cinematography
I love to capture visual stories.
Games
I direct story-driven games
Music
I'm always looking to create something.
Family
My family is my foundation.
A Brief Introduction
I enjoy immersing myself in creativity.  I tell meaningful stories, design immersive games, capture beautiful images, provoke intelligent conversation, create groovy music, develop cool ideas, learn new skills, craft curious widgets, and share everything I learn and my perspective of life with anyone who cares to listen.
Life continues to be a fun adventure, one that I enjoy the journey more than the fleeting moments that are considered the destination.
TLDR; Three months ago I used to weigh 250 pounds. Yesterday I finished my 3rd 100+ mile bike ride and weighed in at 199.4 pounds. This is my story.
read more
Playing D&D is more than just a game, it's an experience. When I DM a session, I want my players to be engaged with the storytelling. I like adding visual elements when I can, like hand-outs, special artwork, character and monster tents. For the longest time I was...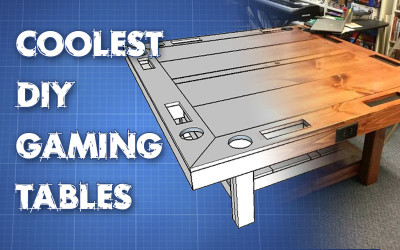 Do you like D&D? Do you like playing board games? Then at some point you've probably thought to yourself, That is the reason you're here....
Updated 3/13/2017 Inspired by the emails and feedback I've gotten from this article, I've decided to update all my tents and publish them on the DM's Guild called Ultimate Character and Monster Character Tents/Card Bundle.  The new tents and cards have all original...