I have always spent my life immersing myself in the things I love.  It's tough because there are so many cool things in life, and not enough time to do it all.  I'm trying though.
My family is absolutely my foundation.  They ground me.  I've been happily married for 24 years and have 3 awesome kids.  They teach me something new about myself every day, and make me want to be

a better person.
Now
I currently work for Deck Nine Games, who produce narrative adventure games.  I was the co-game director on the game Life is Strange: Before the Storm which was well received by fans and critics.  I am now focusing on cinematics and performance as the Cinematics Director on a new unannounced title.  My job is a perfect blend of creativity and technical expression, and I love it.
2004-2014
In the 10 years before I went into the video game industry, I owned a video production company called Baseline Digital, LLC.  I produced, directed, shot, edited, and delivered a variety of narrative, commercial, industrial, and new media projects that have won numerous awards including a Rocky Mountain Emmy, Addy, Telly, Communicator, EMPixx, and Davey awards.  At the same time, I worked as a freelance cinematographer, director, editor, VFX artist, and colorist on a variety of feature and short films.
At the 9th annual Phoenix Film Festival I was awarded the "Arizona Filmmaker of the Year," which was pretty darn special to me.
During this time I also volunteered with IFP Phoenix, a non-profit organization to support filmmaking in Arizona.  I enjoyed participating in their 48-Hour Film Challenges, giving workshops and seminars, and from 2011-2012 I served as the Executive Director of the organization.  Somehow, during this same time I also
taught Digital Cinematography as an adjunct professor at
Scottsdale Community College Film School
and
The University of Advancing Technology
in Tempe.   Busy times, for sure.

1995-2005
In the 10 years before I went into the video and film industry, I worked for a company
called
Rodel, which eventually was purchased by the Rohm & Haas Company, which was then purchased by Dow Chemical.  After a short stint working in the R&D department developing database-driven applications to help them track experiments, I was quickly transferred to the I/T department.  I was like a kid in a candy store!  I got to work in a time where client server technology was surging, and I had the opportunity to install the entire Windows NT infrastructure for the company.  I was a Microsoft Certified Systems Engineer (MCSE+1 NT4), and it was awesome.  I got to install the physical servers as well as implement the systems including Exchange, SQL, VPN, Firewall.
During my time in Delaware, I had implemented an idea, which was new at the time, called an Intranet.  So in 2001, I was relocated to Phoenix Arizona where I was put into a new department, eBusiness.  I got to build the infrastructure and write the code that became our public website, Intranet, and Extranet.  Writing code is strangely satisfying.
1990-1995
Before I started at Rodel, I was a graduate of the University of Delaware with a bachelor's degree in music education.  I studied the upright bass during the day, and jammed out on the electric bass on the weekends with the local heavy metal band Seven Wishes.  
I meet my wife, Sharon, at UofD.  
Good times, good people, and lots of crazy nights at UofD.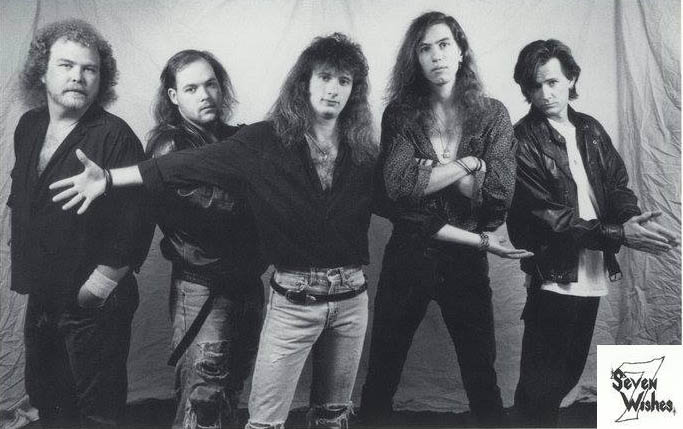 Before 1990
What can I say.  I was a nerd.  I loved writing games on my Commodore 64.  I was a hardcore Star Wars fan and owned all of the action figures, including the Blue Snaggletooth.  I lived in Media, PA, which was a small suburb outside Philadelphia.  My Mom was a bookkeeper and administrative assistant, my Dad was a film and video editor.  I have 2 older sisters who kept me from doing stupid things, which they were only somewhat successful.